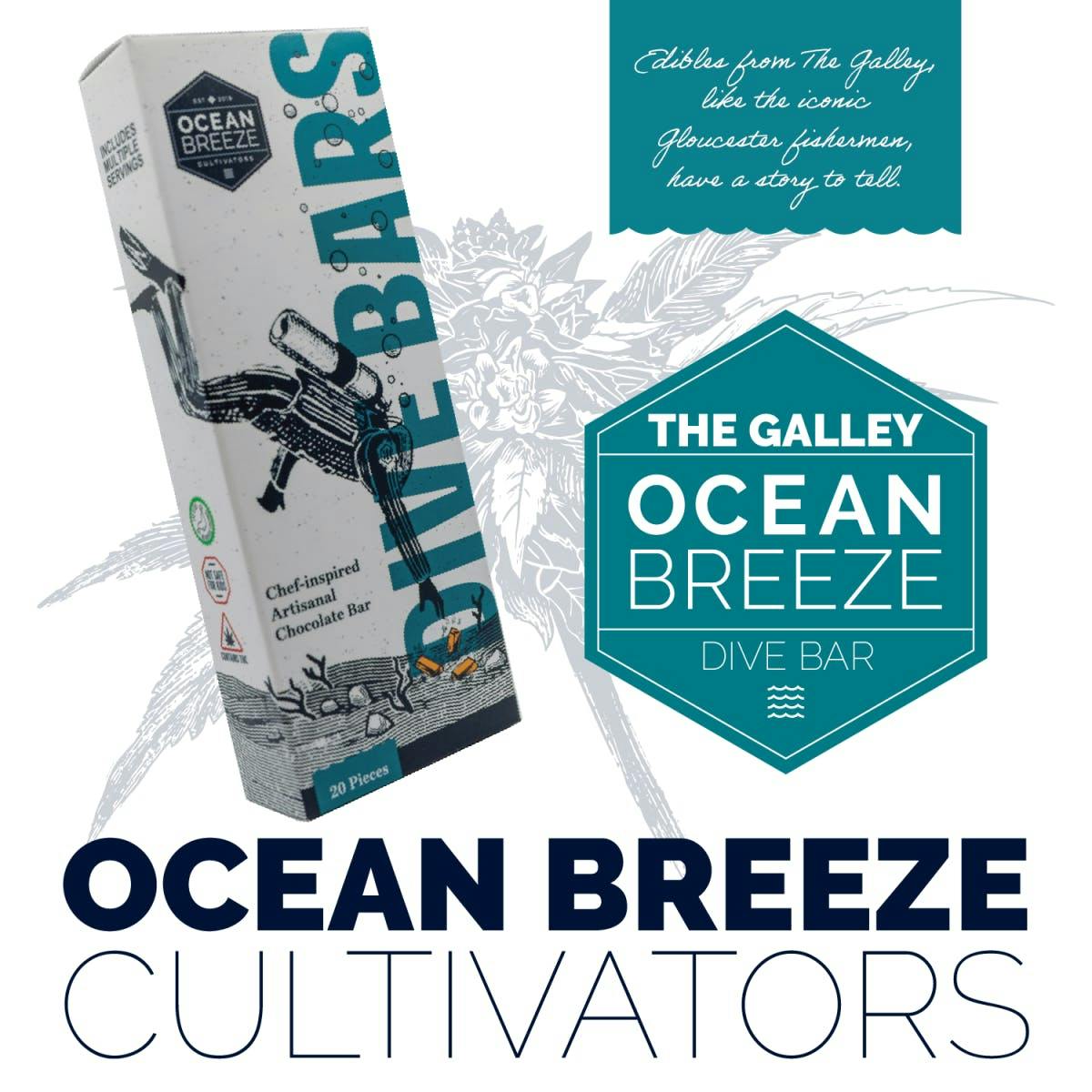 Brand: Ocean Breeze Cultivators
White Chocolate Strawberry Cheesecake- Dive Bar
Sativa
THC:3.64mg
CBD:0.19mg
Cannabis chocolates are popular because the dominant chocolate flavor overpowers the "green" taste you may find in other edibles. Because edibles are digested and absorbed by your stomach and liver, the activation is often longer than other consumption methods, taking on average 45 minutes, and sometimes up to 2 hours. It is important to start low and slow when consuming edibles so you don't over do it. Take extra caution to ensure edibles are out of the reach of children.
Effects
Happy
Energetic
Creative
Focused
Inspired
View Product Testing Data
CBG (Cannabigerol)
0.12
CBG (Cannabigerol)-0.12
Cannabinoids are synthesized by Cannabigerolic Acid. CBG is the decarboxylated form of this acid that appears at low levels in most cannabis plants. Because its properties are beneficial to multiple parts of the endocannabinoid system, CBG has a wide range of therapeutic uses. It is non-psychotropic and can provide analgesic and antidepressant qualities.
CBN (Cannabinol)
0.12
CBN (Cannabinol)-0.12
CBN is a cannabinoid that is created during the breakdown of THC by UV light and exposure to oxygen. This breakdown usually begins during the drying and curing process. CBN is most commonly found in older or improperly stored cannabis samples. This compound is mildly psychoactive and is best known for its sedative effects. Strains and products with high concentrations of CBN can be a great choice for users looking to utilize cannabis products to ease restlessness and promote healthy sleep.
About the brand :
Ocean Breeze Cultivators
Ocean Breeze is a family-run cannabis company located in Gloucester — the second largest fishing port in the country, on the North Shore of Massachusetts. Inspired by the hard work and grit that runs through the town's history and its people, they landed there to build their flagship space and share their storied cannabis with the community. Their team is an extension of their family — a group of people who share motivation to work hard and work together. Their goal is to provide a deeper and more layered experience for customers — one they won't find anywhere else.