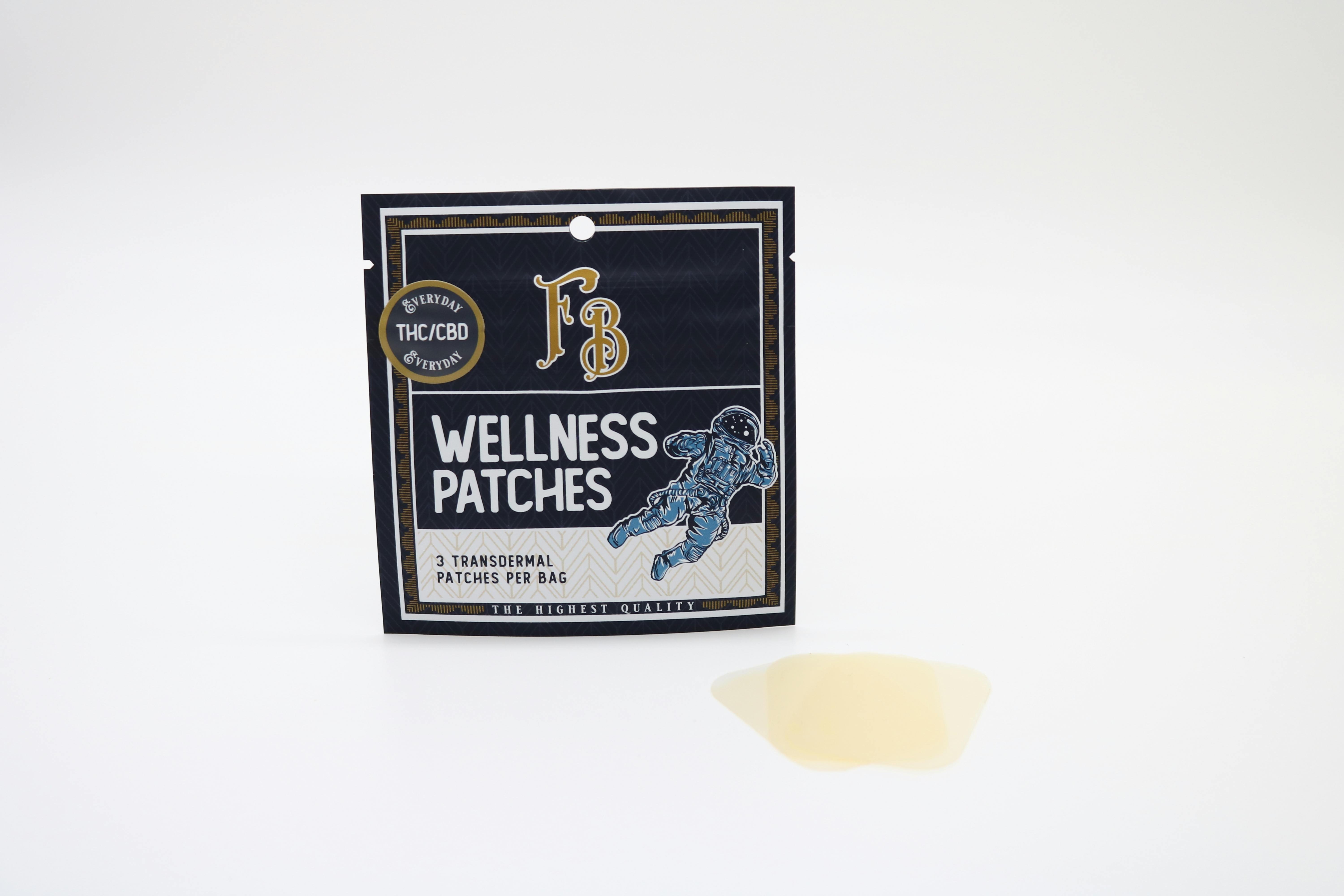 Brand: Freshly Baked Company
Wellness Patch THC:CBD
High CBD
THC:57.1mg
CBD:74.6mg
Transdermal patches are unique in the topical category because they are able to break the "blood-brain barrier", meaning you may experience psychoactive effects! Patches are great for long lasting, controlled relief and are intended to be left on the skin for 12-24 hours.
View Product Testing Data
CBG (Cannabigerol)
2.11
CBG (Cannabigerol)-2.11
Cannabinoids are synthesized by Cannabigerolic Acid. CBG is the decarboxylated form of this acid that appears at low levels in most cannabis plants. Because its properties are beneficial to multiple parts of the endocannabinoid system, CBG has a wide range of therapeutic uses. It is non-psychotropic and can provide analgesic and antidepressant qualities.
CBN (Cannabinol)
0.48
CBN (Cannabinol)-0.48
CBN is a cannabinoid that is created during the breakdown of THC by UV light and exposure to oxygen. This breakdown usually begins during the drying and curing process. CBN is most commonly found in older or improperly stored cannabis samples. This compound is mildly psychoactive and is best known for its sedative effects. Strains and products with high concentrations of CBN can be a great choice for users looking to utilize cannabis products to ease restlessness and promote healthy sleep.
About the brand :
Freshly Baked Company
Freshly Baked Company was founded in 2018 by disabled veterans Philip Smith and Jenny Roseman who found cannabis to be an effective way of managing PTSD associated with their service to our country. Philip is an Iraq combat Marine and Jenny was a 9/11 first responder at the Pentagon while in the Air Force. Motivated by their experience with cannabis, they aspired to start a company that could help others who suffer from PTSD.