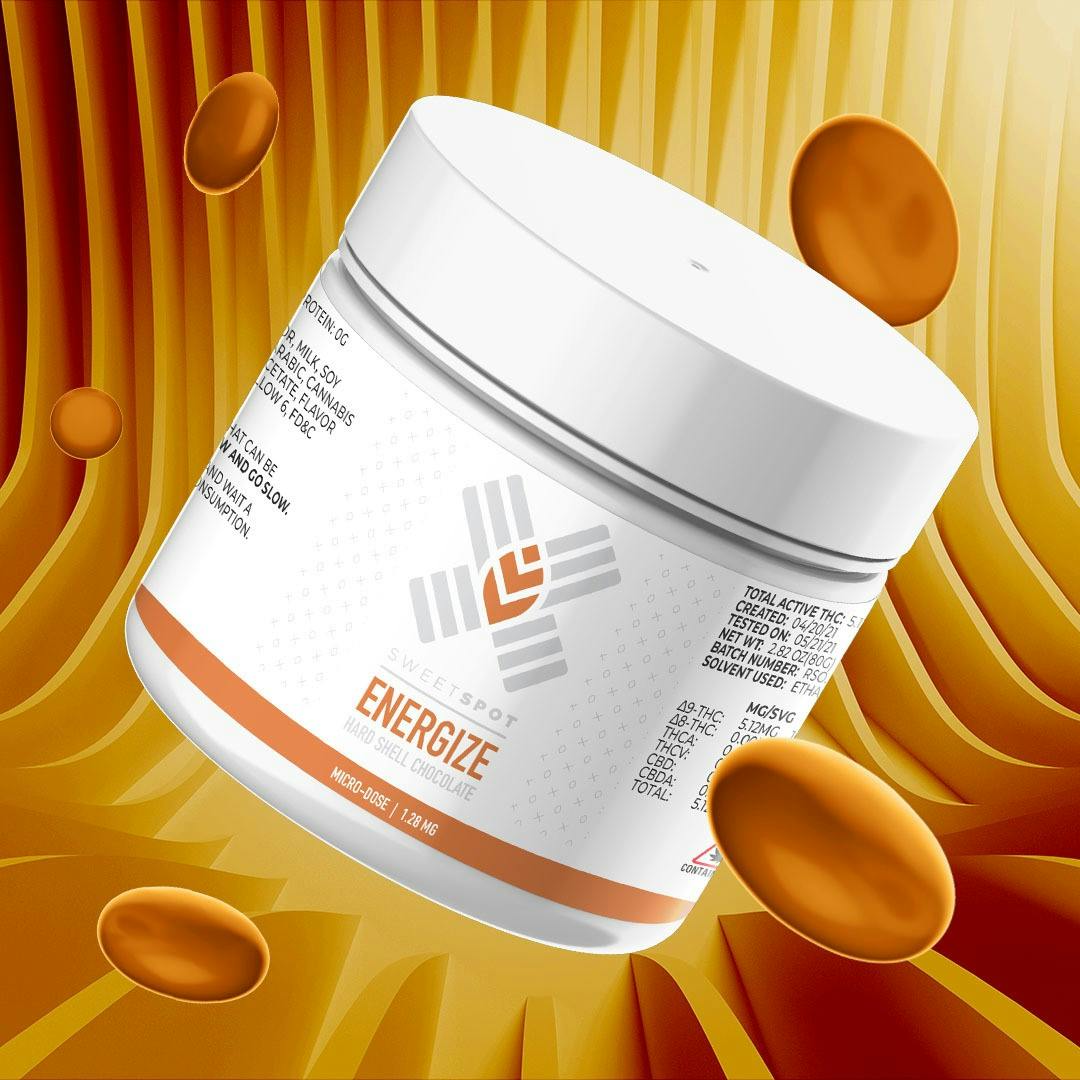 Brand: Sweet Spot
SweetSpot RSO Sativa Hard Shell Chocolates Energize 100mg (80pk)
Sweet Spot Hard Shell Chocolates coat decadent chocolate in a crunchy outer shell. Sweet Spots offer consumers a lower dosage with faster onset, making them perfect for cannabis users looking to start low and go slow while finding their Sweet Spot! Our ENERGIZE formula offers an uplifting and energetic head high while our liposomal encapsulation process breaks up the distillate into smaller particles increasing bioavailability for a faster onset.
Effects
Energetic
Happy
Creative
Focused
Inspired
View Product Testing Data
CBG (Cannabigerol)
0.04
CBG (Cannabigerol)-0.04
Cannabinoids are synthesized by Cannabigerolic Acid. CBG is the decarboxylated form of this acid that appears at low levels in most cannabis plants. Because its properties are beneficial to multiple parts of the endocannabinoid system, CBG has a wide range of therapeutic uses. It is non-psychotropic and can provide analgesic and antidepressant qualities.
CBN (Cannabinol)
0.05
CBN (Cannabinol)-0.05
CBN is a cannabinoid that is created during the breakdown of THC by UV light and exposure to oxygen. This breakdown usually begins during the drying and curing process. CBN is most commonly found in older or improperly stored cannabis samples. This compound is mildly psychoactive and is best known for its sedative effects. Strains and products with high concentrations of CBN can be a great choice for users looking to utilize cannabis products to ease restlessness and promote healthy sleep.
About the brand :
Sweet Spot
Connection through cannabis Sex positive edible brand Consent is key Inclusion is a must