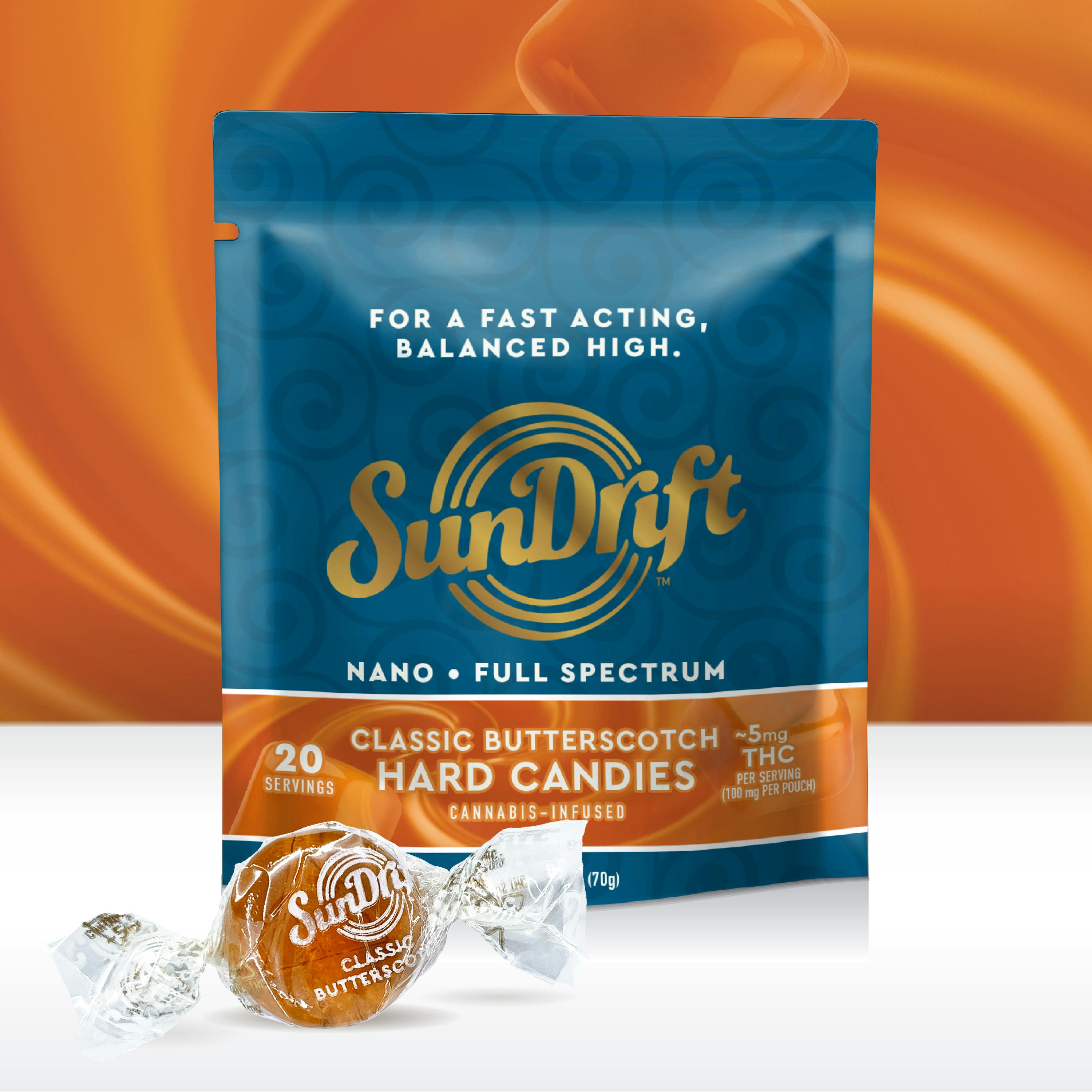 Brand: Sundrift
SunDrift Hard Candy Butterscotch - THC 5mg - 20pk
Can you taste nostalgia? One of the all-time great tastes is now available as a cannabis edible from SunDrift. Everyone remembers the smooth, rich taste of a classic butterscotch. SunDrift Hard Candies are made using a nano-emulsified, full-spectrum oil. As the lozenge slowly dissolves and is absorbed under your tongue, savor a great tasting candy, with effects felt within minutes. Our candies are individually wrapped for easy portability.
Effects
Energetic
Happy
Calm
Relaxed
View Product Testing Data
CBG (Cannabigerol)
0.05
CBG (Cannabigerol)-0.05
Cannabinoids are synthesized by Cannabigerolic Acid. CBG is the decarboxylated form of this acid that appears at low levels in most cannabis plants. Because its properties are beneficial to multiple parts of the endocannabinoid system, CBG has a wide range of therapeutic uses. It is non-psychotropic and can provide analgesic and antidepressant qualities.
CBN (Cannabinol)
0.02
CBN (Cannabinol)-0.02
CBN is a cannabinoid that is created during the breakdown of THC by UV light and exposure to oxygen. This breakdown usually begins during the drying and curing process. CBN is most commonly found in older or improperly stored cannabis samples. This compound is mildly psychoactive and is best known for its sedative effects. Strains and products with high concentrations of CBN can be a great choice for users looking to utilize cannabis products to ease restlessness and promote healthy sleep.