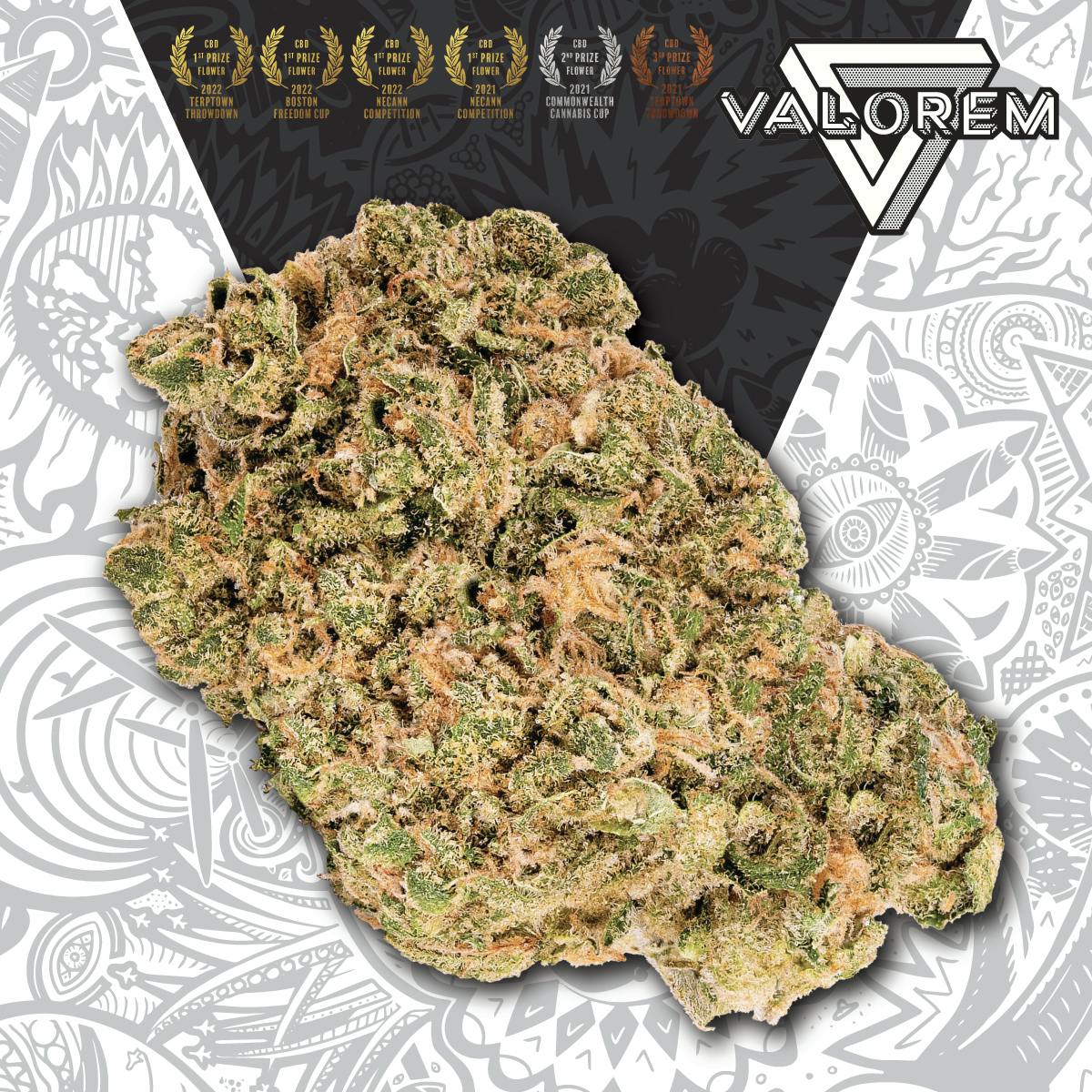 Brand: Valorem
Sour Tsunami Valorem
High CBD
THC:13.54%
CBD:11.21%
Our Sour Tsunami is a state of mind. This sativa dominant hybrid strain is known for its high CBD to THC ratio, making it a popular choice. An oldie but a goodie, Sour Tsunami became one of the first strains identified for its high CBD content. Users report smoking Sour Tsunami is akin to post-massage relaxation bliss. Early entourage effect adopters all started here! Sour Tsunami took home 1st Prize for CBD Flower at the 2021 NECANN Competition, 2nd Prize for CBD Flower at the 2021 Commonwealth Cannabis Competition, and 3rd Prize for CBD Flower at the 2021 Terptown Throwdown Home Grown Cannabis competition!
Effects
Clear Mind
Calm
Relaxed
Happy
View Product Testing Data
"TAC" - Total Active Cannabinoids
28.11%
"TAC" - Total Active Cannabinoids-28.11%
Total active cannabinoids represent the total amount of active cannabinoids at the time of lab testing. This total of active cannabinoids considers all of the active compounds that the product holds.
About the brand :
Valorem
The war on drugs is unjust, and top dollar 1/8ths that underdeliver don't feel right either. Valorem knows that not everyone who respects the dank can pay top dollar, so they sell Valorem products at prices you can live with. So smoke up and enjoy, because today you took "the high road."