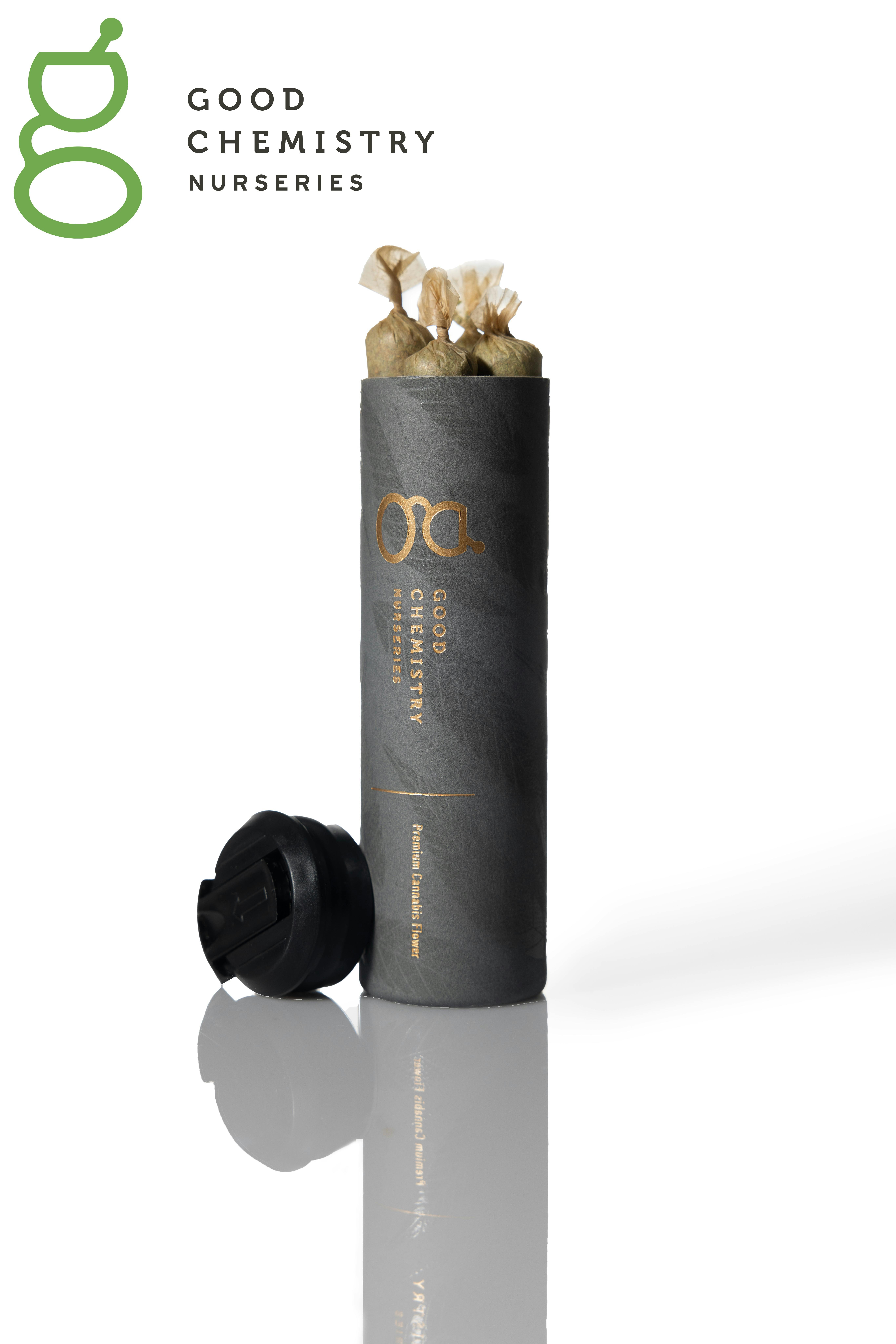 Brand: Good Chemistry Nurseries
Sour Chillz Mini Pack
2g - 4 x 0.5g Good Chemistry's Sour Chillz is derived from (Chem D x Sour D) and Chillz. This strain produces light green and orange flowers with rust orange pistils, covered in sugary trichomes. Sour Chillz presents a sweet, diesel fuel aroma and offers an earthy diesel fuel taste. This strain may provide a relaxing sensation accompanied by a feeling of relief. Good Chemistry classifications are based on Good Chemistry historical experience and are only applicable to persons 21 years of age or older.
Effects
Energetic
Happy
Creative
Focused
Inspired
View Product Testing Data
CBG (Cannabigerol)
0.28%
CBG (Cannabigerol)-0.28%
Cannabinoids are synthesized by Cannabigerolic Acid. CBG is the decarboxylated form of this acid that appears at low levels in most cannabis plants. Because its properties are beneficial to multiple parts of the endocannabinoid system, CBG has a wide range of therapeutic uses. It is non-psychotropic and can provide analgesic and antidepressant qualities.
THCA (Δ9-tetrahydrocannabinolic acid)
29.94%
THCA (Δ9-tetrahydrocannabinolic acid)-29.94%
THCA is a cannabis compound with a laundry list of potential mental and physical health benefits. THCA is the non-psychoactive precursor to THC, the most famous cannabinoid of all. While THC is responsible for the psychoactive "high" that so many of us enjoy, THCA has shown great promise as an anti-inflammatory, neuroprotectant and anti-emetic for appetite loss and treatment of nausea. THCA is found in its highest levels in living or freshly harvested cannabis samples. For this reason some users choose to juice fresh cannabis leaves and flowers to get as much THCA as possible.
About the brand :
Good Chemistry Nurseries
Good Chemistry Nurseries founder/CEO Matt Huron traces his horticultural roots to his grandparents who were farmers before settling in Worcester, Massachusetts 25 years ago. "I spent a lot of time with my grandparents when I was growing up," he explains, "and they really instilled in me a passion for agriculture, and the feeling that comes with building and growing something special." Good Chemistry currently employs more than 150 passionate team members, operating dispensaries in Denver and Aurora. The company has developed and implemented best practices in the medical and retail marijuana industry in Colorado and Massachusetts. Since its foundation, Good Chemistry has expanded its Colorado cultivation operations to Nevada and Massachusetts, with five cultivation facilities that are devoted solely to the production of more than 60 strains of marijuana. In addition, the company has optimized the production of extracts and concentrates through solvent-less processing.