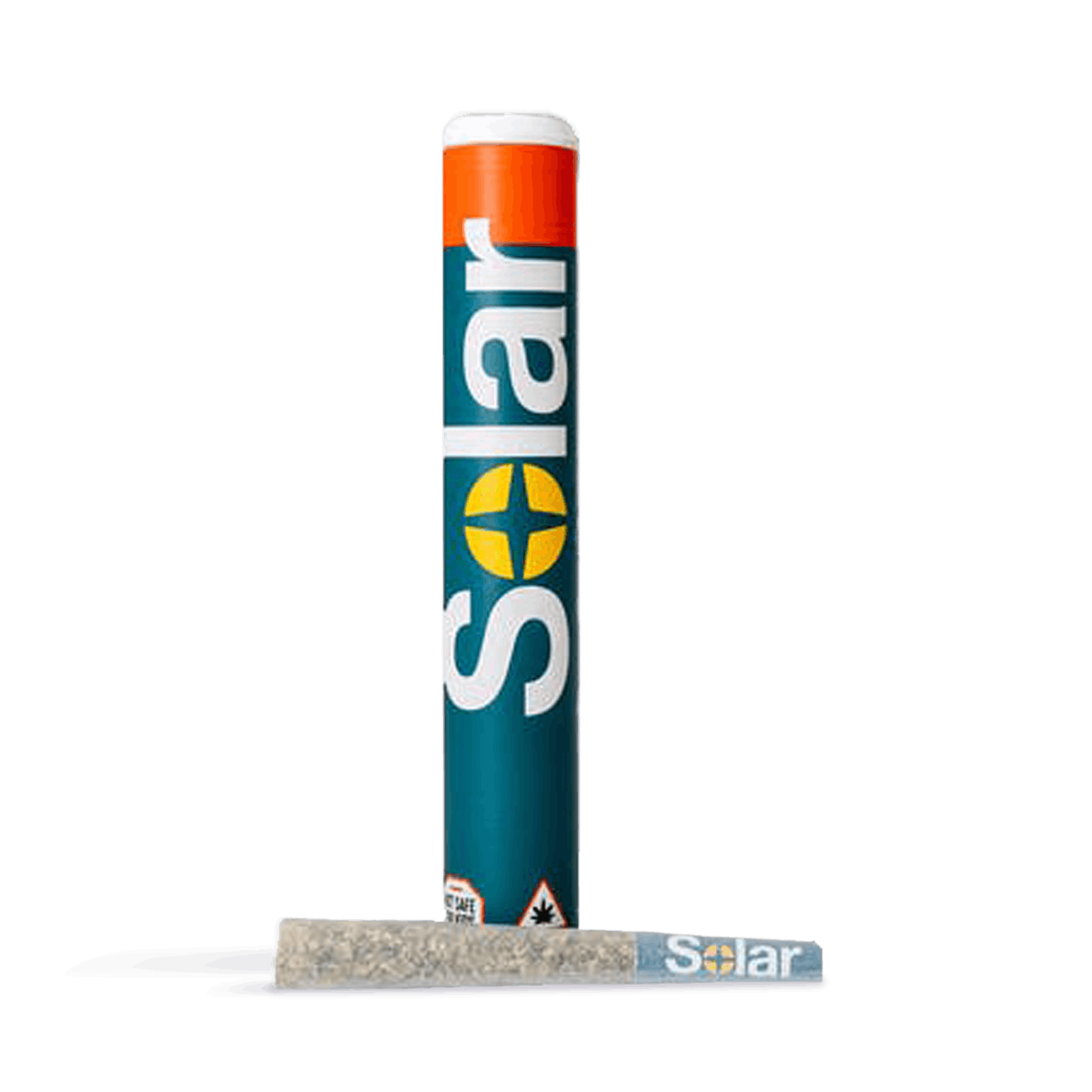 Brand: Solar Cannabis Co.
Sherbet x Pink Champagne Pre-Roll | 1g
Enjoy this strain specific pre-roll from Solar Cannabis Co. Solar Cannabis Co. is committed to implementing sustainable and innovative practices to cultivate a better future through cannabis.
Effects
Calm
Energetic
Happy
Relaxed
View Product Testing Data
THCA (Δ9-tetrahydrocannabinolic acid)
28.06%
THCA (Δ9-tetrahydrocannabinolic acid)-28.06%
THCA is a cannabis compound with a laundry list of potential mental and physical health benefits. THCA is the non-psychoactive precursor to THC, the most famous cannabinoid of all. While THC is responsible for the psychoactive "high" that so many of us enjoy, THCA has shown great promise as an anti-inflammatory, neuroprotectant and anti-emetic for appetite loss and treatment of nausea. THCA is found in its highest levels in living or freshly harvested cannabis samples. For this reason some users choose to juice fresh cannabis leaves and flowers to get as much THCA as possible.
"TAC" - Total Active Cannabinoids
29.6%
"TAC" - Total Active Cannabinoids-29.6%
Total active cannabinoids represent the total amount of active cannabinoids at the time of lab testing. This total of active cannabinoids considers all of the active compounds that the product holds.
About the brand :
Solar Cannabis Co.
Based in Somerset, MA., Solar Cannabis Co. (Solar) is unlike any indoor cannabis operator in America. With a commitment to sustainable and innovative practices, Solar's flagship facility was designed to reshape the way cannabis is cultivated. Through the implementation of microgrid assets (solar arrays and high-efficiency, combined heat & power units), LED lighting and 90% water reclamation, Solar is able to produce premium cannabis while lowering its overall energy profile as well as generate over five megawatts (MW) of clean power on-site.