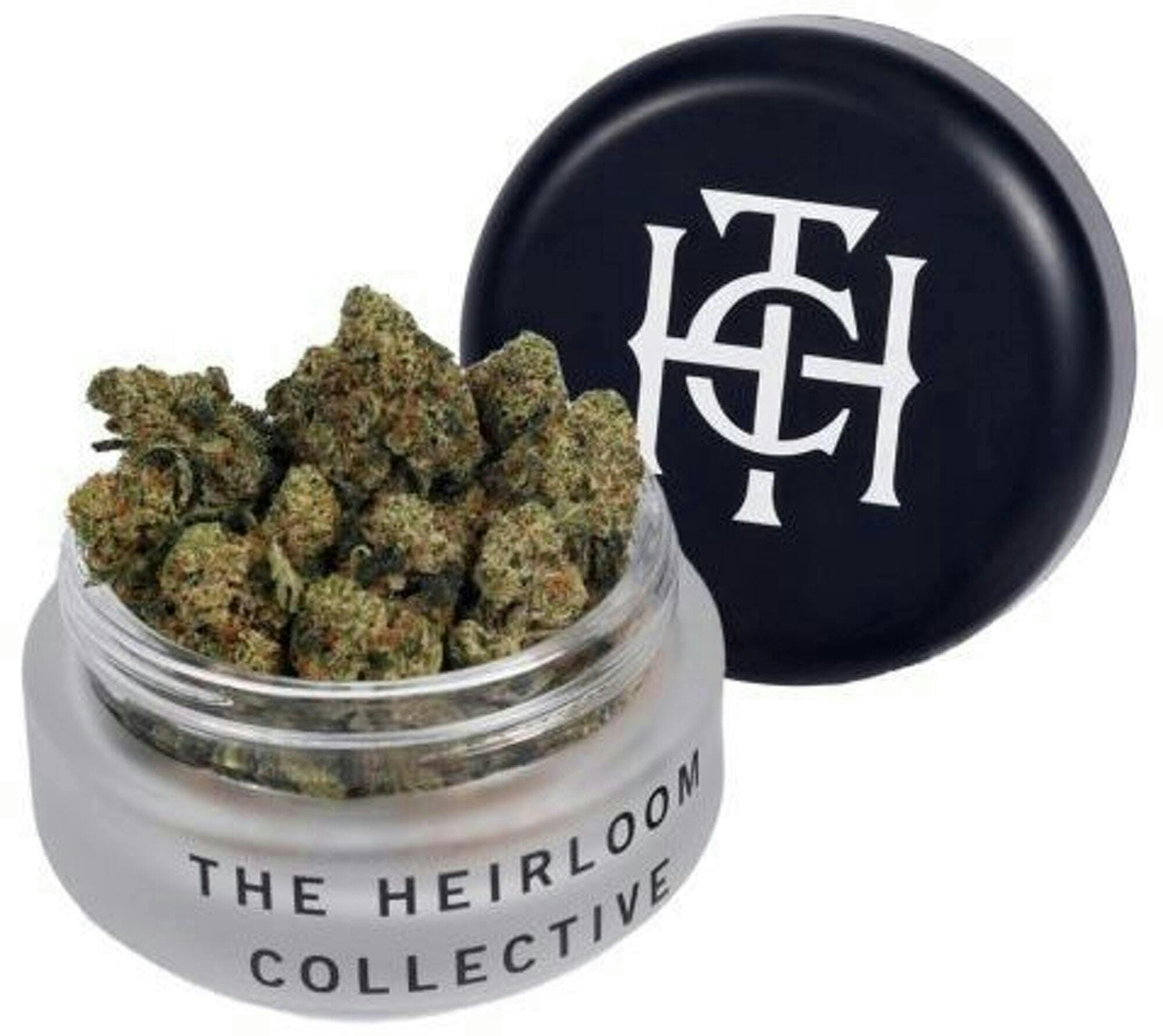 Brand: The Heirloom Collective
Peanut Butter Lady
Thug Pug Genetics (Peanut Butter Breath x Sophisticated Lady) Peanut Butter Lady is limonene dominant with a dozen other occurring terpenes, including ample amounts of pinene. She produces beautiful dense buds, covered in resin, that smell of sweet peanut butter cookies, mint, pine, and more. The effects are strong and great for pain or sleep management, engaging without inducing fatigue or confusion.
Effects
Calm
Happy
Relaxed
Energetic
View Product Testing Data
CBG (Cannabigerol)
0.19%
CBG (Cannabigerol)-0.19%
Cannabinoids are synthesized by Cannabigerolic Acid. CBG is the decarboxylated form of this acid that appears at low levels in most cannabis plants. Because its properties are beneficial to multiple parts of the endocannabinoid system, CBG has a wide range of therapeutic uses. It is non-psychotropic and can provide analgesic and antidepressant qualities.
THCA (Δ9-tetrahydrocannabinolic acid)
23.47%
THCA (Δ9-tetrahydrocannabinolic acid)-23.47%
THCA is a cannabis compound with a laundry list of potential mental and physical health benefits. THCA is the non-psychoactive precursor to THC, the most famous cannabinoid of all. While THC is responsible for the psychoactive "high" that so many of us enjoy, THCA has shown great promise as an anti-inflammatory, neuroprotectant and anti-emetic for appetite loss and treatment of nausea. THCA is found in its highest levels in living or freshly harvested cannabis samples. For this reason some users choose to juice fresh cannabis leaves and flowers to get as much THCA as possible.
About the brand :
The Heirloom Collective
In their state-of-the-art facility, Heirloom Collective combines world-class genetics with an incredibly talented cultivation and processing team. Further use of climate and irrigation automation allows their Cultivation Team to give the needed individual attention to each strain's ideal growth plan. Their innovative cultivation technique does not use foliar or pesticides; they focus on optimal climate and microbial root-environment to maintain plant health. This is the bedrock of their Gently Grown Philosophy. Their mission is to produce the highest-quality cannabis and maximize efficiency; passing on maximum value to our patients & customers.