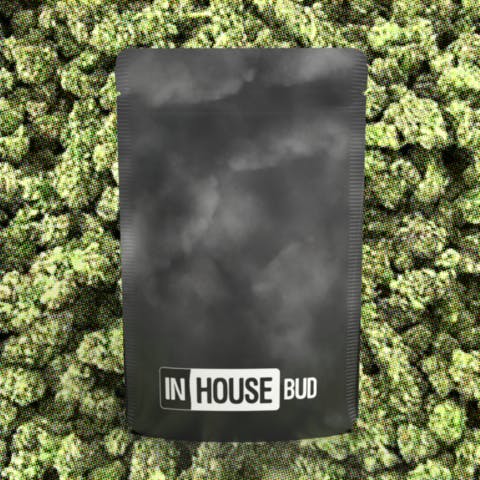 Brand: In House
Maroon Baboon #2
Classification: Indica Dominant Hybrid Lineage: Gelato x Grease Monkey Aroma: Nutty, Vanilla, Skunky Diesel, Cookies, Pungent Flavor Notes: Nutty, Vanilla, Skunky Diesel, Bold, Wild Flavor Reported Effects: Full-Body Effects, Powerful, Awakening, Bold, Sensory Stimulation Description: Maroon Baboon is an Indica-dominant hybrid that truly stands out with its unique blend of flavors and robust effects. A fusion of the renowned strains Gelato and Grease Monkey, Maroon Baboon offers an intriguing flavor profile of nutty vanilla and skunky diesel, alongside a pungent and wild aroma that teases the senses. The flavor is matched by its powerful full-body effects, flawlessly embodying the bold characteristics of its parent strains. Whether you're drawn to its audacious flavors, impactful high, or vibrant personality, Maroon Baboon is sure to awaken your senses and provide a memorable cannabis experience.
Effects
Relaxed
Sleepy
Happy
View Product Testing Data
CBG (Cannabigerol)
0.13%
CBG (Cannabigerol)-0.13%
Cannabinoids are synthesized by Cannabigerolic Acid. CBG is the decarboxylated form of this acid that appears at low levels in most cannabis plants. Because its properties are beneficial to multiple parts of the endocannabinoid system, CBG has a wide range of therapeutic uses. It is non-psychotropic and can provide analgesic and antidepressant qualities.
THCA (Δ9-tetrahydrocannabinolic acid)
29.4%
THCA (Δ9-tetrahydrocannabinolic acid)-29.4%
THCA is a cannabis compound with a laundry list of potential mental and physical health benefits. THCA is the non-psychoactive precursor to THC, the most famous cannabinoid of all. While THC is responsible for the psychoactive "high" that so many of us enjoy, THCA has shown great promise as an anti-inflammatory, neuroprotectant and anti-emetic for appetite loss and treatment of nausea. THCA is found in its highest levels in living or freshly harvested cannabis samples. For this reason some users choose to juice fresh cannabis leaves and flowers to get as much THCA as possible.