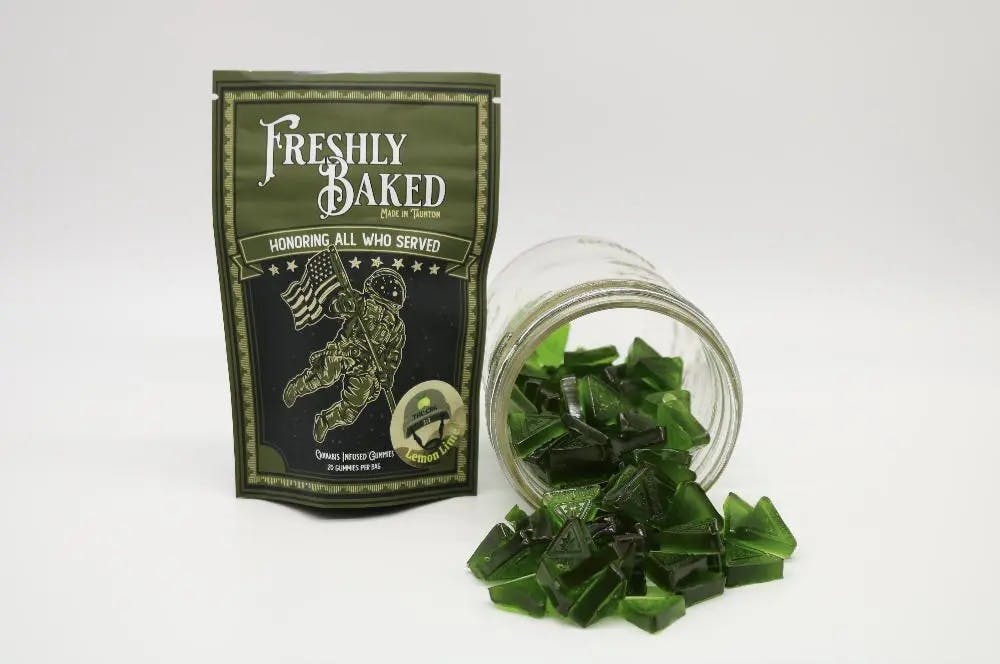 Brand: Freshly Baked Company
Lemon Lime Gummies (THC/CBG 1:1) (20pk)
Cannabis infused gummies evenly dosed commonly sold in multi-packs, which makes controlling your intake easy and reliable. Because edibles are digested and absorbed by your stomach and liver, the activation is often longer than other consumption methods, taking on average 45 minutes, and sometimes up to 2 hours. It is important to start low and slow when consuming edibles so you don't over do it. Take extra caution to ensure edibles are out of the reach of children.
Effects
Calm
Happy
Relaxed
Energetic
About the brand :
Freshly Baked Company
Freshly Baked Company was founded in 2018 by disabled veterans Philip Smith and Jenny Roseman who found cannabis to be an effective way of managing PTSD associated with their service to our country. Philip is an Iraq combat Marine and Jenny was a 9/11 first responder at the Pentagon while in the Air Force. Motivated by their experience with cannabis, they aspired to start a company that could help others who suffer from PTSD.