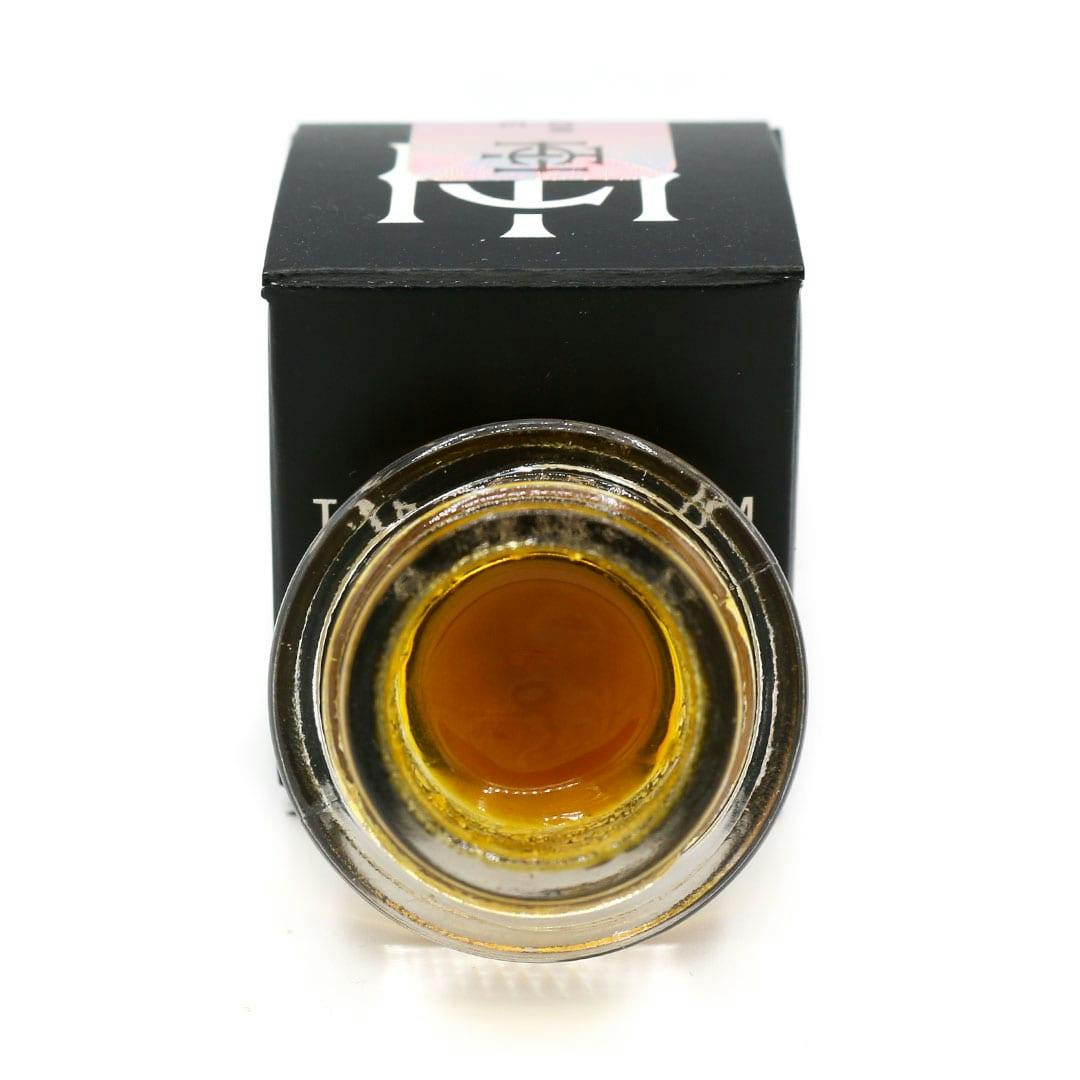 Brand: The Heirloom Collective
Kitchen Sink Sugar
Cannarado Genetics (GMO x Sundae Driver) Kitchen Sink is one of Heirloom's staple strains and is an example of the quality that we strive for. Kitchen Sink contains an abundant diversity of terpene expression. It contains equally high myrcene and limonene but presents high caryophyllene almost and dozen others in smaller amounts making for a complex smoke. The gassiness and mintiness from the GMO combines with the Fruity Pebbles OG side of Sundae Driver for an extremely potent and useful strain. Kitchen Sink is potent, and reliable.
Effects
Relaxed
Sleepy
Happy
View Product Testing Data
Para Isopropyltouluene
0mg
Para Isopropyltouluene
0mg
Para Isopropyltouluene is also known as Para-Cymene, and commonly referred to as p-Cymene. p-Cymene is a monoterpene compound with a sweet citrus aroma. It is found in the essential oils of many plants including thyme, grapefruit, oregano, and cannabis. Para-Cymene has shown great promise as an anti-fungal and can be found in many different topical applications.
Aromas
Sweet
Citrus
Potential Health Benefits
Anti-fungal
Anti-oxidant
Cancer Fighting
Pain Relief
CBDA (Cannabidiolic acid)
0.38%
CBDA (Cannabidiolic acid)-0.38%
CBDA is a derivative of CBGA and the precursor to the well known cannabinoid CBD. Over the last decade scientists have found that CBDA has a very similar chemical structure to that of nonsteroidal anti-inflammatory drugs (NSAIDs) and thus has shown promise in treating pain due to inflammation by inhibiting COX-2 receptors in the brain that register pain. CBDA has also been shown to help regulate the over release of serotonin that causes severe nausea and vomiting in patients receiving chemotherapy, and while more thorough research is needed these results are very promising.
CBG (Cannabigerol)
0.15%
CBG (Cannabigerol)-0.15%
Cannabinoids are synthesized by Cannabigerolic Acid. CBG is the decarboxylated form of this acid that appears at low levels in most cannabis plants. Because its properties are beneficial to multiple parts of the endocannabinoid system, CBG has a wide range of therapeutic uses. It is non-psychotropic and can provide analgesic and antidepressant qualities.
CBN (Cannabinol)
0.09%
CBN (Cannabinol)-0.09%
CBN is a cannabinoid that is created during the breakdown of THC by UV light and exposure to oxygen. This breakdown usually begins during the drying and curing process. CBN is most commonly found in older or improperly stored cannabis samples. This compound is mildly psychoactive and is best known for its sedative effects. Strains and products with high concentrations of CBN can be a great choice for users looking to utilize cannabis products to ease restlessness and promote healthy sleep.
THCA (Δ9-tetrahydrocannabinolic acid)
90.4%
THCA (Δ9-tetrahydrocannabinolic acid)-90.4%
THCA is a cannabis compound with a laundry list of potential mental and physical health benefits. THCA is the non-psychoactive precursor to THC, the most famous cannabinoid of all. While THC is responsible for the psychoactive "high" that so many of us enjoy, THCA has shown great promise as an anti-inflammatory, neuroprotectant and anti-emetic for appetite loss and treatment of nausea. THCA is found in its highest levels in living or freshly harvested cannabis samples. For this reason some users choose to juice fresh cannabis leaves and flowers to get as much THCA as possible.
About the brand :
The Heirloom Collective
In their state-of-the-art facility, Heirloom Collective combines world-class genetics with an incredibly talented cultivation and processing team. Further use of climate and irrigation automation allows their Cultivation Team to give the needed individual attention to each strain's ideal growth plan. Their innovative cultivation technique does not use foliar or pesticides; they focus on optimal climate and microbial root-environment to maintain plant health. This is the bedrock of their Gently Grown Philosophy. Their mission is to produce the highest-quality cannabis and maximize efficiency; passing on maximum value to our patients & customers.