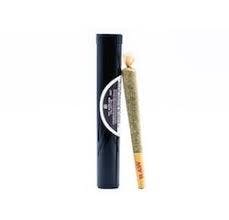 Brand: The Heirloom Collective
Grape Pie Bx1 0. PRJ
Grape Pie Bx1 from Cannarado was created by crossing the classic Grape Pie clone with Sundae Driver, which itself is made up of Grape Pie crossed with Fruity Pebbles OG. The result is an OG dominant strain that has hints of fruit but the potency of a gassy OG clone. It's mainly limonene and myrcene driven but there are noted amounts of other terpenes including fenchyl alcohol and terpinolene, giving it its strong fuel backbone and a potent, stimulating effect.
Effects
Relaxed
Sleepy
Happy
About the brand :
The Heirloom Collective
In their state-of-the-art facility, Heirloom Collective combines world-class genetics with an incredibly talented cultivation and processing team. Further use of climate and irrigation automation allows their Cultivation Team to give the needed individual attention to each strain's ideal growth plan. Their innovative cultivation technique does not use foliar or pesticides; they focus on optimal climate and microbial root-environment to maintain plant health. This is the bedrock of their Gently Grown Philosophy. Their mission is to produce the highest-quality cannabis and maximize efficiency; passing on maximum value to our patients & customers.