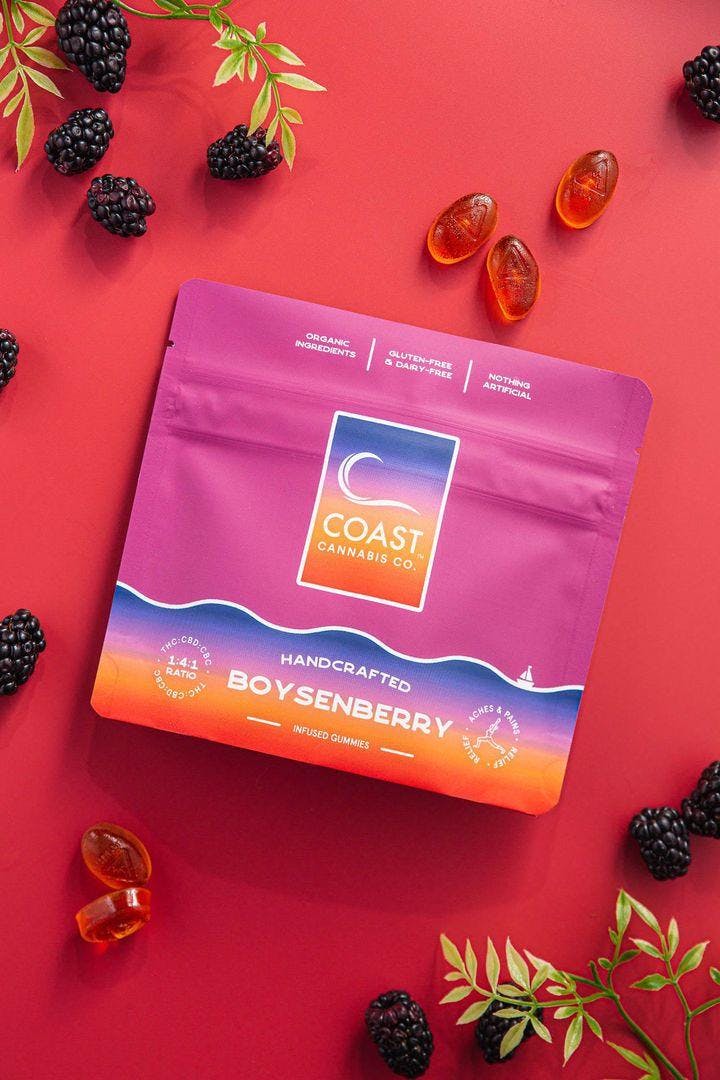 Brand: COAST Cannabis Co.
Boysenberry
High CBD
THC:0.15%
CBD:0.55%
Cannabis infused gummies evenly dosed commonly sold in multi-packs, which makes controlling your intake easy and reliable. Because edibles are digested and absorbed by your stomach and liver, the activation is often longer than other consumption methods, taking on average 45 minutes, and sometimes up to 2 hours. It is important to start low and slow when consuming edibles so you don't over do it. Take extra caution to ensure edibles are out of the reach of children.
Effects
Clear Mind
Calm
Relaxed
Happy
View Product Testing Data
CBC (Cannabichromene)
5
CBC (Cannabichromene)-5
CBC is a unique cannabinoid and is best known for its ability to bind to the TRPV1 and TRPA1 receptors in the brain which are responsible for pain perception. Topical applications of products high in CBC have also shown promise for the treatment of osteoarthritis symptoms and in the treatment of skin conditions such as acne.
About the brand :
COAST Cannabis Co.
WE'RE DRIVEN TO INSPIRE AND EMPOWER EVERYONE TO PUT THE BEST INTO THEMSELVES SO THEY CAN GET THE BEST OUT OF THEMSELVES.