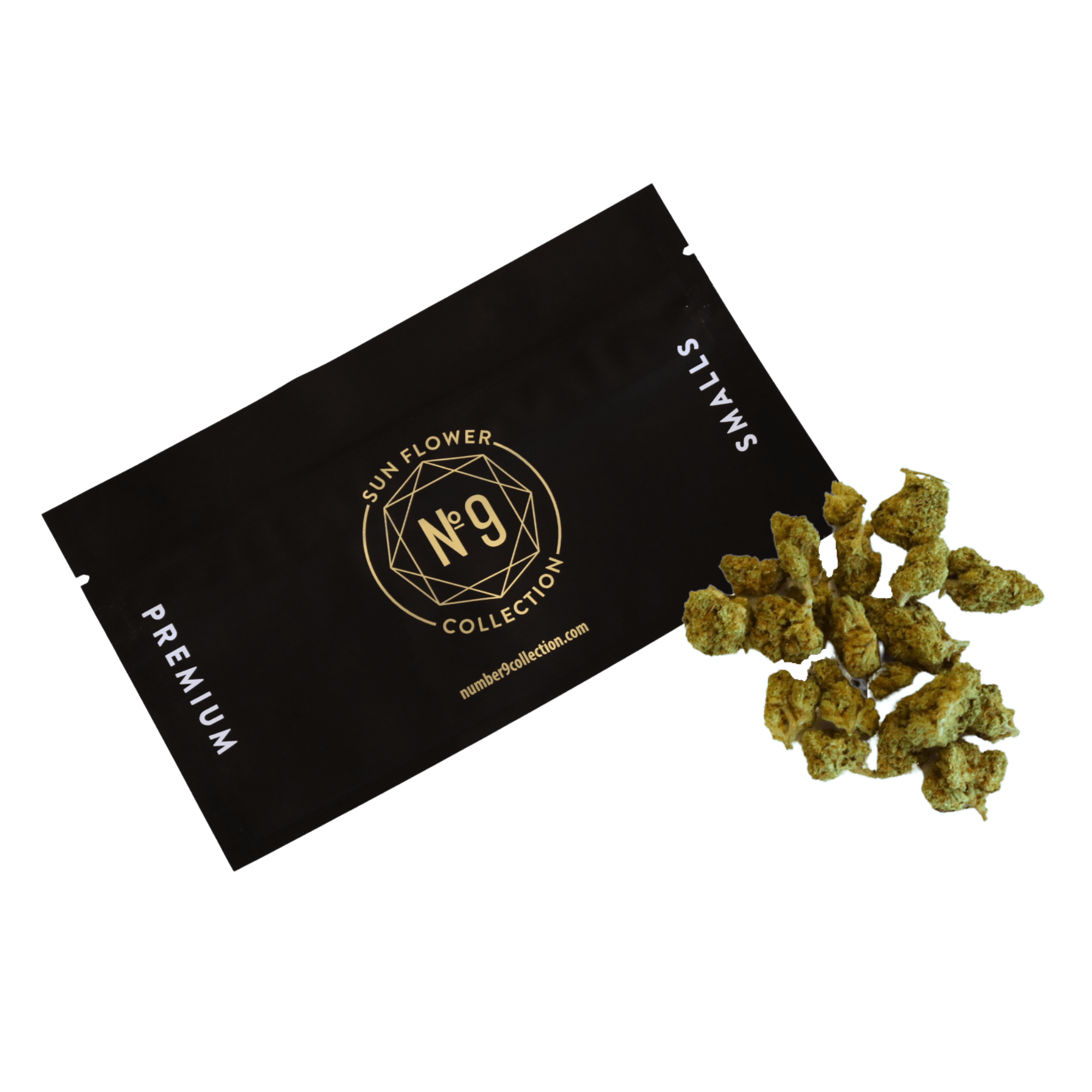 Brand: No.9 Collection
Apex 3.5g s
Apex, also known as Apex Kush, is a heavily Indica-dominant hybrid strain (90% Indica and 10% Sativa). It resulted from a cross between Triangular Kush and (Pure Kush and Uzbekistan HP) strains. The Apex marijuana strain has a moderate potency, and remains famous for its aroma, flavor, and body effects.
Effects
Relaxed
Happy
Calm
Energetic
View Product Testing Data
CBN (Cannabinol)
0.1%
CBN (Cannabinol)-0.1%
CBN is a cannabinoid that is created during the breakdown of THC by UV light and exposure to oxygen. This breakdown usually begins during the drying and curing process. CBN is most commonly found in older or improperly stored cannabis samples. This compound is mildly psychoactive and is best known for its sedative effects. Strains and products with high concentrations of CBN can be a great choice for users looking to utilize cannabis products to ease restlessness and promote healthy sleep.
THCA (Δ9-tetrahydrocannabinolic acid)
20.3%
THCA (Δ9-tetrahydrocannabinolic acid)-20.3%
THCA is a cannabis compound with a laundry list of potential mental and physical health benefits. THCA is the non-psychoactive precursor to THC, the most famous cannabinoid of all. While THC is responsible for the psychoactive "high" that so many of us enjoy, THCA has shown great promise as an anti-inflammatory, neuroprotectant and anti-emetic for appetite loss and treatment of nausea. THCA is found in its highest levels in living or freshly harvested cannabis samples. For this reason some users choose to juice fresh cannabis leaves and flowers to get as much THCA as possible.
"TAC" - Total Active Cannabinoids
24.1%
"TAC" - Total Active Cannabinoids-24.1%
Total active cannabinoids represent the total amount of active cannabinoids at the time of lab testing. This total of active cannabinoids considers all of the active compounds that the product holds.
About the brand :
No.9 Collection
No.9 is a brand of Coastal Cultivars With over 20 years combined experience in the licensed cannabis industry, the No.9 Collection team brings together extensive local and national expertise to produce its fine sun-grown cannabis in the state's South Coast region.