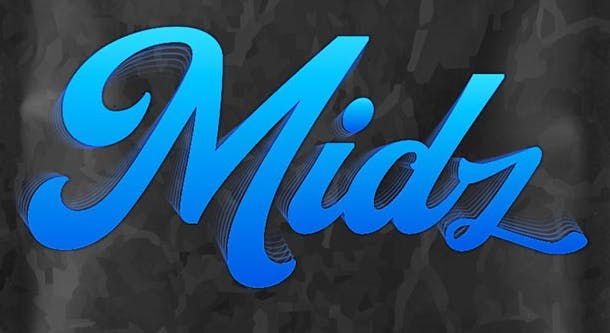 Brand: Midz
Amazing Haze 28g Preground
Amazing Haze is a rare sativa dominant hybrid strain created through crossing the classic Caramella X Amnesia Haze strains. With parents like these, you know you're in for one delicious flavor – and Amazing Haze delivers! This bud has a sweet caramel candy flavor accented by fresh spicy haze and herbal tea on each sugary exhale. The aroma isn't half bad either, with a sweet earthiness accented by fresh caramel and a hit of spices. Almost as soon as you exhale, you'll start to feel a cerebral onset of uplifting effects reportedly fills your mind with hazy happiness without causing sedation or confusion.
Effects
Energetic
Happy
Creative
Focused
Inspired
View Product Testing Data
CBGA (Cannabigerolic acid)
1.59%
CBGA (Cannabigerolic acid)-1.59%
CBGA is often referred to as the, "Father or Mother of all Cannabinoids". This is because CBGA is situated at the very top of the cascading reaction that creates THCA, CBDA and CBCA which, through decarboxylation, are turned into the three major cannabinoids THC, CBD and CBC. Currently there is little research being conducted on the medical benefits of CBGA, although it has shown extremely promising results when looking at the interaction between CBGA and colon cancer cells. When CBGA was applied directly to colon cancer cells not only did it destroy the cancer cells, but it also stopped the proliferation of new cancer cells. More research is certainly needed, but these preliminary results are extremely encouraging.
THCA (Δ9-tetrahydrocannabinolic acid)
24.02%
THCA (Δ9-tetrahydrocannabinolic acid)-24.02%
THCA is a cannabis compound with a laundry list of potential mental and physical health benefits. THCA is the non-psychoactive precursor to THC, the most famous cannabinoid of all. While THC is responsible for the psychoactive "high" that so many of us enjoy, THCA has shown great promise as an anti-inflammatory, neuroprotectant and anti-emetic for appetite loss and treatment of nausea. THCA is found in its highest levels in living or freshly harvested cannabis samples. For this reason some users choose to juice fresh cannabis leaves and flowers to get as much THCA as possible.